"We offer the best Go karting in Hyderabad. It is a fun activity that does not require any previous experience and is suitable for people of all ages. You will have a great time racing around the course, which is open for racing under floodlights or in the rain. To participate, you need to purchase tickets at the counter."
Go Kart Safety Guidelines for Your Children in Hyderabad
Purchase the proper safety equipment.
Use safety belts.
Ensure that your youngster does not wear any baggy apparel.
One person should ride the go-kart at a time.
Teach your child safe riding techniques.
Observe your child when he or she is using the pedal go-kart.
Only operate the go-kart in authorized areas.
Maintain the go-kart effectively.
Select a suitable Go karting in Hyderabad for your child.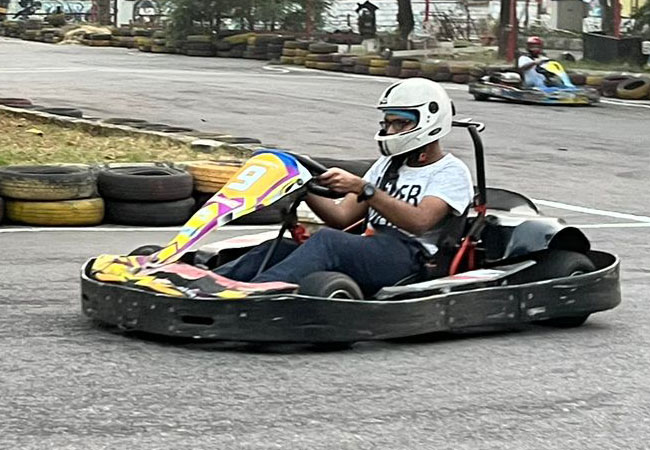 More Adventure Activities